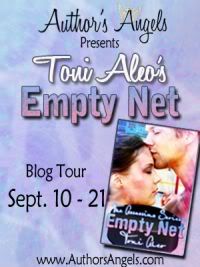 Crazy hits, amazing plays, rowdy crowds, and amazingly hot guys!
So you want to be a hockey fan?
Here are some things you need to know:
1.

      

We don't do quarters or half times. We have three 20 minute periods of awesomeness. In between , there are two 20 minute intermissions.
2.

      

Please do not wear a short little skirt and low cut top, you will freeze. Diehard fans like me will look are you like you are crazy too! Make sure to wear something warm and in team colors.
3.

      

More than likely you will see a fight. These are amazing, enjoy it. Hopefully, someone will draw blood.
4.

      

The Hat Trick is when a player scores 3 goals in the game. When this happens, everyone usually throws their hats on the ice. At the Bridgestone Arena, after the game you can go buy your hat back and the money you give goes to charity.
5.

      

A penalty is when a player does something they're not supposed to. This will happen quit often and usually leads to a power play for the opposing team.
6.

      

A power play is when one team has a one man advantage while the other team is one man short because he serving his penalty.
7.

      

Hockey fans are loud. So be ready for that.
8.

      

It's very fast paced. Keep your eye on the puck and scream your little heart out.
9.

      

 It gives people a reason to go out and drink on a Wednesday.
10.

  

Before you ask, that big machine thingy that is cleaning the ice is called a Zamboni. Yes, you should want to ride it. It's so awesome.
11.

  

When the puck is in play, don't get up and go to the bathroom. For one, its rude, people are trying to watch the game. Plus, what if the puck comes into the crowd and, since you're the highest, you get hit in the head?
12.

  

Your boyfriend/husband will think you are amazingly hot. It's a turn on to go to a game with a woman that enjoys the awesomeness of hockey. Just ask my husband. If I was a Red Wing Fan, I'm pretty sure I wouldn't be able to keep him off me.
Now here is the most important thing you need to know.
The Nashville Predators is the best team in the league. You should cheer for them!
We are excited because there are two chances to win on this tour. One winner will be picked who comments

today only

 (will be announced 9/22) for one copy of any of Toni's books. There will be a GRAND PRIZE of all three of Toni's 

Assassin's Series books and a swag pack! To be entered to win the prize for today, just leave a comment with your email. To enter the GRAND PRIZE, just fill out the form below. :) Make sure you stop by these other sites for a chance to enter to win. 
Loading...