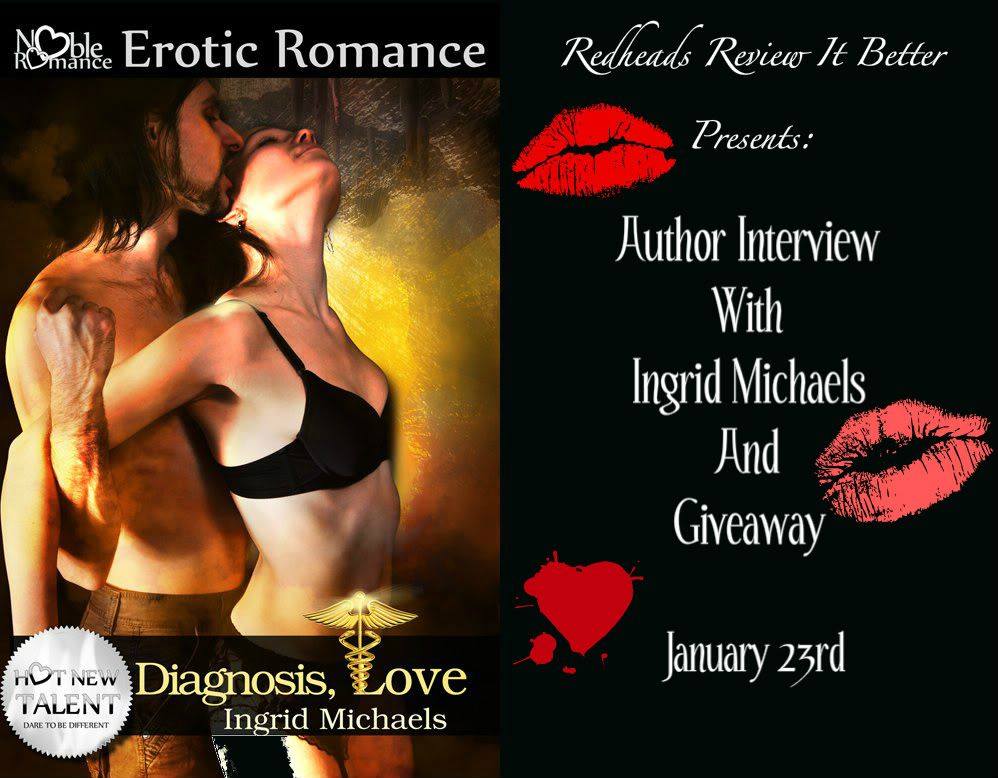 My first author interview and giveaway is scheduled for January 23rd!!! Yay!!
We will have the lovely Ingrid Michaels stopping by to chat a little about herself and her short story, Diagnosis, Love. Make sure when you check back here on the 23rd after you have read the interview and review to post a comment. A lucky commenter will be chosen at random to win a copy! :)
Alright, now back to your regularly scheduled programming.