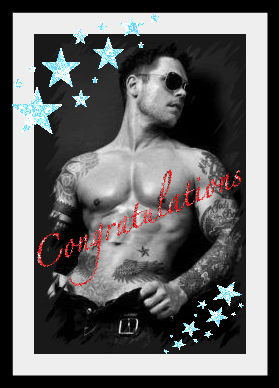 I wanted to formally thank Ingrid Michaels and Jenna Bayley-Burke for stopping by and letting me pick their brains. *grins evilly* I think they went pretty well. :)
Now, on to what everyone is waiting for.
Romance Reader Enthusiast (Ingrid Michaels Giveaway) and Kat from Smitten with Bad Boy Heros (Jenna Bayley-Burke's giveaway)!!!!
Look in your email for you winnings! :)